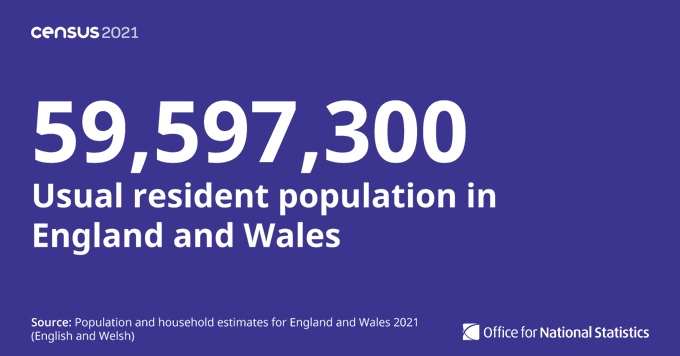 The Office for National Statistics has published the first results to emerge from the 2021 Census.
The main points from these estimates for England and Wales are as follows.
The usual resident population was 59,597,300―the largest ever recorded through a census in England and Wales.
The population grew by more than 3.5 million (6.3 per cent) since the census ten years ago.
The population grew in every region, but most of all in the East of England, which increased by 8.3 per cent from 2011 (up by around 488,000 residents).
There were 30,420,100 women and 29,177,200 men.
The population is ageing―18.6 per cent were aged 65 years and over, compared with 16.4 per cent in 2011.
There were 24,782,800 households―up by over 1.4 million (6.1 per cent) since 2011.
In Cambridgeshire the biggest population growth was in Cambridge and Peterborough, both far ahead of the national average. East Cambridgeshire was below average at 4.6 per cent. The number of households in East Cambridgeshire however increased by 7.5 per cent since the 2011 Census.
The district had a higher proportion of residents aged 65+ than the England average, but exactly the average percentage of under-15s.
Population density in the district increased marginally, but was still far below the England average.
Councils and other bodies will use these figures, and others in the Census, to plan for local services. In the meantime, the interactive maps in this initial announcement provide lots of interesting information.